Last Updated: 02/06/19
In Memoriam: Andrew Hruszkewycz, MD, PhD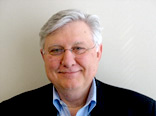 Andrew Hruszkewycz, MD, PhD, a beloved and respected Program Officer with the Translational Research Program, died unexpectedly on December 16, 2018. Andrew earned his master's degree in physiology at the Ohio State University and his MD/PhD at Case Western Reserve University. He completed postgraduate training at the University of California, Los Angeles, Temple University, and George Washington University, and he volunteered at Johns Hopkins University as a visiting scientist. Early in his career, he published scientific papers on lipid peroxidation, oxidative stress, and molecular diagnostics and received several awards. He used his clinical training to supervise the development, administration, and monitoring of clinical trials in the prevention of prostate, bladder, and other cancers. Andrew had strong interest in biomarkers that later became one of his major contributions to the current conduct of clinical research and standard of care.
Andrew joined NCI's Organ Systems Branch 16 years ago to help administer the Specialized Programs of Research Excellence (SPOREs), a program managed, in those days, by NCI's Office of the Director. Andrew had already spent ten years at NIH, five of those years at NCI. He began at the Frederick Cancer Research and Development Center, continued at the Department of Clinical Pathology of the Intramural Program, and then joined the Division of Cancer Prevention. During this period, he interacted with SPORE investigators who would eventually become his grantees, and he became familiar with the mission of the SPORE program that resonated so well with his personal goals. Andrew appreciated the importance of integrating teams of basic scientists, clinical investigators, and population scientists for the common goal to translate scientific discoveries into clinical practice. The SPORE program was a perfect fit for him.
As a program officer in the Translational Research Program, Andrew managed translational research of the highest quality and significantly shaped the prostate cancer SPORE program. He was a dedicated, creative thinker who had the ability to bring together the brightest minds in cancer research to solve intricate problems. Under his guidance, Prostate Cancer SPOREs became the leading scientific teams in the world, which brought many diagnostic tools and therapeutic agents to patients. Andrew spearheaded the December 2018 scientific meeting on lineage plasticity that brought to the NCI world experts tackling a clinical and biological problem spanning many cancers. Andrew helped to create a culture of camaraderie and kindness among his colleagues, while always focusing on how best to deliver the results of his work to benefit cancer patients. Besides these scientific aspects, he was a generous and kind person with a terrific sense of humor, and he will be missed by his friends and colleagues.