Last Updated: 09/10/21
Mayo Clinic SPORE in Ovarian Cancer
Mayo Clinic
Principal Investigator(s):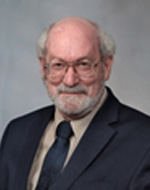 Scott Kaufmann, MD, PhD
Principal Investigator(s) Contact Information
Scott Kaufmann, MD, PhD
Professor of Medicine and Pharmacology
Co-Leader, Experimental Therapeutics Program
Mayo Clinic
Gonda 19-212
Mayo Clinic/200 First Street S.W.
Rochester, MN 55905
(507) 284-8950
Overview
The overarching goal of the Mayo Clinic Specialized Program of Research Excellence (SPORE) in Ovarian Cancer is to improve the diagnosis and treatment of ovarian, fallopian tube and primary peritoneal cancer (called "ovarian cancer" below) through interdisciplinary preclinical and clinical research. The SPORE includes three translational research projects:
Project 1: Next Generation TOP1 Inhibition for the Treatment of Ovarian Cancer
Project 2: Repurposing Ceritinib for Ovarian Cancer Therapy
Project 3: Treatment of Advanced Ovarian Cancer Using Gene-Edited CAR NK Cells
Additional research is conducted by investigators who receive support through the Career Enhancement and Developmental Research Programs. The cores facilitate this translational ovarian cancer research by providing annotated specimens of ovarian cancers and normal controls required for the laboratory studies (the Biospecimens/Patient Registry Core), the statistical and bioinformatic expertise for analysis of the laboratory and clinical results (the Biostatistics and Bioinformatics Core), and appropriate animal models for the safe and efficient testing of potential new therapies before transfer to the clinic (Animal Models Core). SPORE investigators work together as a team to meet the goals of the program and also interact with investigators from SPOREs and ovarian cancer research groups at other institutions in an effort to improve therapeutic outcomes for patients.
Project 1: Next Generation TOP1 Inhibition for the Treatment of Ovarian Cancer
Project Co-Leaders:
Scott H. Kaufmann, MD, PhD (basic co-leader)
Andrea E. Wahner Hendrickson, MD (clinical co-leader)
PARP inhibitors represent a major advance for women whose ovarian cancers harbor alterations that affect BRCA1, BRCA2, or other genes involved in homologous recombination (HR) repair. The beneficial impact of PARP inhibitors is much more limited when ovarian cancer has relapsed during PARP inhibitor treatment or lacks HR interruption. DNA topoisomerase I (TOP1) is the target of topotecan, which was FDA-approved for relapsed ovarian cancer in 1997. Despite laboratory evidence suggesting that TOP1 inhibitors are more active if they are administered at low doses for prolonged periods of time, that approach has previously been difficult to implement. Over the past five years, four new targeted or sustained release TOP1 inhibitor formulations have entered clinical testing. The Project 2 team has shown that i) TOP1 inhibitors can still exhibit anticancer effects when ovarian cancer cell lines and patient-derived xenografts become PARP inhibitor resistant and ii) this anticancer activity can be enhanced by addition of DNA repair modulating agents such as PARP inhibitors and ATR inhibitors. Building on these results, Project 2 involves preclinical experiments to better understand determinants of TOP1 inhibitor sensitivity and a phase II clinical trial of one of the new generation of TOP1 inhibitors in ovarian cancer.
Project 2: Repurposing Ceritinib for Ovarian Cancer Therapy
Project Co-Leaders:
Larry M. Karnitz, PhD (basic co-leader)
S. John Weroha, MD, PhD (clinical co-leader)
Ceritinib is an inhibitor of multiple protein kinases that is FDA-approved for the treatment of ALK gene rearrangement-positive non-small cell lung cancers. Drug repurposing, a process in which a drug approved for one purpose is tested for a different indication, can be an efficient way to develop a new treatment because so much is already known about the behavior and safety of the agent being tested. Our preliminary studies, which were conducted in the context of a pilot project examining the metabolic effects of BRCA1 loss, demonstrated that ceritinib inhibits mitochondrial respiration and increases reactive oxygen species in ovarian cancer cell lines, leading to increased DNA damage and enhanced sensitivity to PARP inhibitors in ovarian cancer models. These effects are independent of ALK mutation status and homologous recombination repair defects. The Project 2 team will now study ovarian cancer responses to ceritinib alone and in combination with a PARP inhibitor to better understand potential determinants of sensitivity or resistance. Moreover, they will complete a phase Ib clinical trial of ceritinib + PARP inhibitor with an expansion cohort in HGSOC. If this is a safe/tolerable regimen, the existing clinical availability of ceritinib should allow facile translation of these observations into subsequent phase II testing.
Project 3: Treatment of Advanced Ovarian Cancer Using Gene-Edited CAR NK Cells
Project Co-Leaders:
Branden Moriarity, PhD (basic co-leader)
Timothy Starr, PhD (basic co-leader)
Melissa Geller, MD (clinical co-leader)
There is substantial interest in developing natural killer (NK) cells as an adoptive cellular therapy for cancer. Their many favorable attributes include their intrinsic ability to kill cancer cells without priming, their lower toxicity relative to T cells, and their potential for targeting through introduction of chimeric antigen receptors (CARs). On the other hand, clinical development has previously been slowed by difficulty in expanding NK cells to sufficient numbers for clinical use as well as poor homing to and persistence in tumors. The Project 3 team has successfully addressed these issues by implementing methods for expanding NK cells on cytokine-expressing feeder layers, developing methods for deleting the cytokine response inhibitory gene CISH in primary NK cells, and engineering an NK cell-specific CAR module that targets a tumor antigen present on the majority of ovarian cancers. These alterations enhance the persistence and anti-tumor efficacy of NK cells in preclinical models. Building on this improved tool kit, as well as their prior experience in conducting prior NK cell trials in ovarian cancer, this team will now conduct a series of preclinical studies to further optimize CAR NK cell therapy and then conduct a phase I trial of the optimized cells in patients with recurrent ovarian cancer.
Administrative Core
Core Directors:
Scott Kaufmann, MD, PhD (co-Director)
Jamie Bakkum-Gamez, MD (co-Director)
The overall goals of the Mayo Clinic SPORE in Ovarian Cancer are to stimulate innovative research in ovarian cancer and to expedite the translation of discoveries into new and better methods of prevention, detection and treatment of this disease. The Administrative Core provides organizational and communications support for the SPORE leadership that helps to integrate the translational research projects, scientific cores, Developmental Research Program (DRP) and Career Enhancement Program (CEP). The Core also serves as the administrative liaison between this SPORE, the NCI SPORE Program, other Mayo SPOREs, and external collaborators.
Biospecimens and Patient Registry Core
Core Directors:
Gary L. Keeney, MD (co-Director)
Mark E. Sherman, MD (co-Director)
Ellen L. Goode, PhD (co-Director)
The goal of the Biospecimens and Patient Registry Core is to provide investigators in the Ovarian SPORE with high quality patient data, DNA, RNA, blood products, and tissues (normal and malignant) from consented patients with ovarian cancer. Core B is integrated with existing tissue-oriented Cancer Center shared resources, including the Mayo Clinic Tissue Registry, which has formalin-fixed paraffin-embedded tissue dating back over a century; the Pathology Research Core, which provides expertise, collaborative support, and service for immunohistochemistry, in situ hybridization, tissue microarray construction, and digital imaging; the Cytogenetics Core, which has expertise in establishing, validating, and scoring fluorescence in situ hybridization studies; and the Biospecimens Accessioning and Processing Core, which provides standardized processing of blood and frozen tissue collected explicitly for research. To provide clinical annotation needed to maximize the potential use of tissue specimens in translational research, risk factor questionnaires, clinical records, and pathology review are incorporated into the Core. Built on a frozen tissue repository containing ovarian cancer samples from over 2800 patients, the Core works closely with the Biostatistics Core to provide tissue resources needed for the success of the translational research projects as well as CEP and DRP awardees.
Biostatistics and Bioinformatics Core
Core Directors:
Ann L. Oberg, PhD
The Ovarian SPORE Biostatistics and Bioinformatics Core provides statistical collaboration, data management assistance and bioinformatics support for each of the SPORE translational projects, the Developmental Research and Career Enhancement projects, and the other Cores to help assure that research in this SPORE is carried out in an efficient, effective, and rigorous manner. The Biostatistics and Bioinformatics Core provides each SPORE investigator access to statistical and bioinformatic expertise that includes collaborative development of study designs and analysis plans, state-of-the-art data analysis and interpretation, and data management resources. This core complements and assists the efforts of the Biospecimens/Patient Registry and Animal Models Cores.
Animal Models Core
Core Directors:
S. John Weroha, MD, PhD
The goals of the Animal Models Core are to improve understanding of ovarian cancer and enhance the development of novel therapies by providing clinically relevant models that will be highly translatable, thereby helping investigators bring innovative therapeutic concepts from the "bench to the bedside" in as safe a manner as possible. To this end, we will employ models developed from our "living tumor bank" of over 600 distinct patient-derived xenografts (PDXs) to develop novel therapies in all three translational research projects. These PDX models recapitulate the histologic, molecular biology, pattern of spread and drug response characteristics of the source tumors when grown as orthotopic models in SCID mice. DRP and CEP awardees will also have the access to these models as needed. In collaboration with the Biospecimens/Patient Registry and Biostatistics Cores, we will select appropriate models based on source tumor or PDX characteristics and utilize them in experiments to evaluate the impact of treatment ex vivo or in vivo.
Developmental Research Program
Program Directors:
William A. Cliby, MD (Director)
Scott Kaufmann, MD, PhD (co-Director)
The Developmental Research Program is designed to provide pilot project funding to test intriguing new ideas for which there is a strong rationale but limited experimental evidence. Based on evaluations of peer reviewers, at least four of the most compelling projects per year are funded with the expectation that successful projects will be able to compete for further funding from extramural sources with the additional data generated through support of the DRP.
Career Enhancement Program
Program Directors:
Fergus J. Couch, PhD (Director)
Jamie Bakkum-Gamez, MD (Co-Director)
The goal of the CEP is to provide mentored training in translational ovarian cancer research for early career investigators and established investigators who are transitioning their research focus to ovarian cancer. Limited to 1-2 awardees at any point in time, this program selects candidates based on past accomplishments and provides coaching to help awardees jumpstart their independent ovarian cancer research careers.