Last Updated: 09/07/21
Mayo Clinic Multiple Myeloma SPORE
Mayo Clinic
Principal Investigator(s):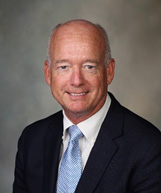 Peter Leif Bergsagel, MD
Principal Investigator(s) Contact Information
Peter Leif Bergsagel, MD
Professor, Hematologic Malignancies Program Co-Director
Mayo Clinic Cancer Center
Mayo Clinic Arizona, 13400 East Shea Boulevard
Scottsdale, Arizona 85259
Tel: (480) 301-4704
Overview
The Mayo Clinic Multiple Myeloma (MM) SPORE (SPORE) is a dynamic, productive, translational cancer research program based at the NCI-designated Mayo Clinic Comprehensive Cancer Center located in Minnesota, Florida and Arizona and the Princess Margaret Cancer Centre in Toronto, Ontario.
The overall goal of the SPORE is to support innovative, interactive, rigorous translational myeloma research that leverages exceptional laboratory, translational and clinical expertise. The unifying theme of the SPORE since its inception is to conduct research exploring the translational implications of host factors, tumor biology and their relationship with the tumor microenvironment. We are applying our steadily improving genetic characterization of MM to allow the early detection of MM requiring treatment, essentially developing a new genetic definition of the earliest form of "malignant" MM requiring treatment, in contrast to a "benign" condition that does not. At the opposite end of the spectrum, we are characterizing the genetic features which contribute to ultra-high-risk MM, which does not benefit from current therapy. These studies are complemented by efforts aimed to identify novel ways of modulating the host immune response using virotherapy and bispecific antibodies.
Our specific aims include:
Support translational MM research based on sound scientific rationale that is the focus of the 3 major research projects. In addition to a continuation of Project 1, these include two new projects exploring new concepts that emerged from research supported by the SPORE over the past funding period. They address key areas of unmet need for MM research with plans to translate the findings to the patient through new clinical trials.

Project 1: Optimizing a VSV-based virotherapy-based regimen for advanced MM
Project 2: Multi-Omics of high-risk MM
Project 3: Early detection and prevention of MM progression

Enhance the infrastructure supporting translational myeloma research through support of Shared Research Core resources.

Administration Core
Biospecimens & Clinical Database Core (BSP)
Biostatistics and Bioinformatics Core (BSI)

Support novel translational concepts in MM research based on peer-review through the Developmental Research and Career Enhancement programs.
Project 1: Optimizing a VSV-based virotherapy-based regimen for advanced MM
Project Co-leader(s):
Martha Lacy, MD (clinical science leader)
Stephen Russell, PhD (basic science co-leader)
Oncolytic virotherapy is a two-stage therapy. In the oncolytic phase (short-lived) the infection spreads in the tumor, killing infected cells and inflaming the microenvironment. In the immune phase (prolonged) priming and amplification of tumor-specific cytotoxic T cells (CTLs) by inflammatory mediators and phagocytosed debris from dead or dying tumor cells leads to killing of uninfected tumor cells. VSV-IFNβ-NIS is a fast-replicating oncolytic Vesicular Stomatitis Virus (VSV) that causes inflammatory tumor cell killing. During the first Myeloma SPORE funding period, we launched an investigator initiated first-in-human study of single dose, single agent intravenous (IV) VSV-IFNβ-NIS in patients with hematological malignancies. There is good tolerability and encouraging signs of antitumor activity. Extensive correlative analyses have been conducted to characterize the kinetics of the antitumor immune responses, and their relationship to patient-specific baseline parameters. During the second Myeloma SPORE funding period we seek to maximize the potency of intravenous VSVIFNβ-NIS therapy by combining (i) repeat virus administration, (ii) early suppression of the antiviral immune response, and (iii) late boosting of antimyeloma T cells by using a combination of immune suppression and immune activating regimens with the overall goal to achieve a durable response using VSV virotherapy in patients with multiple myeloma.
Project 2: Multi-Omics of high-risk MM
Project Co-leader(s):
Esteban Braggio, PhD (basic science leader)
Shaji Kumar, MD (clinical science co-leader)
Yan Asmann, PhD (basic science co-leader)
Alexander Stewart, MBBS (clinical science co-leader)
While our own extensive studies have confirmed the significant role of the disrupted genome in Multiple Myeloma (MM), they have also re-emphasized the gaps in understanding, and the importance of immune regulation and gene-environment interaction. It is indeed likely that the evolution of MM, both before or during therapy, is the result of a complex interplay of biological perturbations driven by genetic changes and environmental influences. Our past work has also demonstrated that studying small numbers of patients at great depth can be as rewarding for scientific understanding as studies of superficial genomic events in thousands of patients. Thus we will strive to generate the first, longitudinal, translational clinical trial and comprehensive data resource of environmental genetic interactions for the highest-risk MM population. It is these patients who continue to rapidly fail highly effective therapeutics for reasons which are still completely opaque. New and bold approaches using state-of-the-art technology are required to reverse this decades-old lack of progress.
Our hypothesis is that analysis of data capturing gene-environment interactions at high resolution will reveal insights into biological pathways influencing MM responsiveness to therapy and subsequent outcomes. First, we will leverage a carefully studied and homogeneously treated high-risk group of "double hit" patients in a Phase 2 clinical trial with large control clinical databases and bio-repositories to derive, for each patient, a detailed map of environmental gene interactions linked to clinical outcome over time. Second, we will perform a series of complex analyses to identify MM-associated changes in and across the genome, transcriptome, epigenome, immune environment, proteome, lipidome and metabolome. Third, we will study these samples at the highest resolution technically feasible today, and seek to define gene-environment interaction changes over time that associate with response to therapy. Finally, high resolution data capturing these interaction changes and clinical response data will be linked to improve our understanding of the mechanisms underlying MM variability among patients in regards to disease outcomes. This comprehensive resource will enable a more individualized approach to clinical surveillance and therapy for MM.
Project 3: Early detection and prevention of MM progression
Project Co-leader(s):
Leif Bergsagel, MD (clinical science co-leader)
Marta Chesi, PhD (basic science leader)
S. Vincent Rajkumar, MD (clinical science co-leader)
Multiple myeloma (MM) is a malignant plasma cell neoplasm leading to anemia, hypercalcemia, renal insufficiency and bone lesions. It is preceded by a common benign monoclonal plasma cell expansion called monoclonal gammopathy of undetermined significance (MGUS) that shares the same initiating events seen in MM. These include recurrent immunoglobulin gene translocations, and hyperdiploidy. There is a third clinical entity in between these two, smoldering multiple myeloma (SMM), in which there has been more extensive plasma cell expansion than MGUS, but the malignant features of MM are not seen. This project is focused on using genetics to more precisely demarcate benign from malignant plasma cells and develop a patho-genetic definition of MM. We hypothesize that an accumulation of secondary genetic events mark the progression from a benign to malignant state. These events involve a handful of pathways common to many cancers: MYC/MAX, MAPK (NRAS, KRAS, BRAF, FGFR3, PTPN11, NF1), NFKB (TRAF3, TRAF2, CYLD, BIRC2/3, MAPK3K14), TP53/MDM2, RB1/CDKN2C, Others (DIS3, FAM46C). One of these pathways is dysregulated in >95% of MM and <5% of MGUS, and we postulate that individually or in combination they can be used to define malignant plasma cells. There is also increasing evidence of a role of the tumor microenvironment in progression of SMM, and recently clonal hematopoiesis has been associated with increased inflammation, and more rapid progression of MM. We will use next generation sequencing to identify clonal hematopoiesis, and to characterize the genetic events present in patients with MGUS, SMM and MM, and correlate these with the clinical course. We will validate our findings in an independent cohort of patients with SMM enrolled on prospective randomized clinical trials. Ultimately, we hope that a genetic definition will allow both the early detection and prompt treatment of MM, resulting in the prevention of the malignant consequences of MM, and prolonged survival for patients.
Administrative Core
Core Director(s):
P. Leif Bergsagel, MD (Co-Director)
S. Vincent Rajkumar, MD (Co-Director)
The overall goal of the Mayo Clinic Multiple Myeloma SPORE (SPORE) Administration Core is to stimulate research in myeloma and to expedite the translation of discoveries into new and better methods of prevention, detection, and treatment of myeloma.
The Administrative Core provides an overall organizational infrastructure to support collaboration, a system for financial management, and formal procedures for systematic review of research projects and project growth and development. Since these important functions will have impact on every component of the SPORE, the importance of the Administration Core for ensuring the efficient operation of the overall myeloma program cannot be underestimated.
Biostatistics and Bioinformatics Core
Core Director(s):
Susan Geyer, PhD (Co-Director)
Yan Asmann, PhD (Co-Director)
The Biostatistics and Bioinformatics Core (BSI) is responsible for all BSI-related analytical activities for each of the SPORE projects, developmental research award-funded projects, and career development award-funded projects. The SPORE projects span a wide range of analytical areas that include clinical trial-focused studies, associated lab-based correlative studies, and various omics studies. As such, the BSI scientists will provide oversight of all SPORE-related statistical and bioinformatics activities and will coordinate and combine efforts on each project as a function of needs.
The Core will support investigators with the management of the clinical trials, determining the optimal designs, defining data that should be collected as well as creating and implementing appropriate analysis plans. The Core will oversee the collection and management of the clinical information required by each study. The Core will also assist SPORE investigators with the analysis and interpretation of omics data while helping to leverage internal and external sources of biological information to promote cancer discoveries that will have an impact on patient care. Bioinformatics will leverage the large set of omics analytical capabilities developed by the Institutional Bioinformatics Program for robust data processing.
Biospecimens and Clinical Database Core
Core Director(s):
Rafael Fonseca, MD (Co-Director)
Angela Dispenzieri, MD (Co-Director)
Aneel Paulus, MD (Co-Director)
Dragan Jevremovic, MD (Co-Director)
To achieve the overall goal of the Mayo Myeloma SPORE of advancing the understanding of the mechanisms of myeloma pathogenesis, risk factors, and therapy outcomes, we have developed a highly-functioning, state-of-the-art Biospecimens Core that has supported the Mayo Myeloma SPORE investigative team over the last funding period and in the development of this renewal application. The Core provides a coordinated, centralized and dedicated mechanism for the procurement, processing and annotation of biospecimens from patients with plasma cell disorders (including multiple myeloma, smoldering myeloma, monoclonal gammopathy of undetermined significance, immunoglobulin light chain amyloidosis, and Waldenström macroglobulinemia). The goal of the Core is to procure, process and accurately classify a variety of biologic specimens on all patients involved in SPORE protocols and all plasma cell disorder patients seen at the Mayo Clinic Rochester (MCR), Arizona (MCA), and Florida (MCF).
Developmental Research Program
Program Director(s):
Celine Vachon, PhD (Co-Director)
Diane Jelinek, PhD (Co-Director)
The goal of the Developmental Research Program in the Mayo Clinic SPORE in Multiple Myeloma is to support innovative, scientifically sound projects that investigate any area pertaining to translational myeloma research. Funding from this program will stimulate developmental research that incorporates techniques and theoretical approaches that may not have been previously utilized in myeloma research. In so doing it provides a mechanism by which the SPORE can increase the number of scientists and clinical investigators who are committed to translational myeloma research. The Developmental Research Program will encourage the development of suitable projects, coordinate project review and selection, make funding recommendations to the Executive Committee, and monitor research progress.
Career Enhancement Program
Program Director(s):
Rafael Fonseca, MD (Co-Director)
Yi Lin, MD (Co-Director)
Morie Gertz, MD (Co-Director)
The purpose of this program is to support and mentor young investigators at the junior faculty level so that they can become outstanding translational investigators with a primary focus on multiple myeloma. Each individual selected for the project is provided 2 years of salary support. Each awardee is expected to spend the 2 years engaged in multiple myeloma translational research under the aegis of a suitable mentor. Again, support for only one of these individuals is being requested by the grant. Developmental funds from the Mayo Comprehensive Cancer Center will be used in support of the others.
Institutional SPORE Website
http://www.mayo.edu/research/centers-programs/cancer-research/research-programs/hematologic-malignancies-program/multiple-myeloma-spore-grant