Last Updated: 09/08/21
Baylor College of Medicine SPORE in Lymphoma
Baylor College of Medicine
Principal Investigator(s):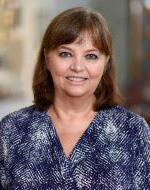 Helen Heslop, MD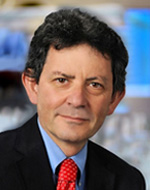 Malcolm K. Brenner, MD, PhD
Principal Investigator(s) Contact Information
Helen Heslop, MD
Professor of Medicine and Pediatrics
Baylor College of Medicine
Center for Cell and Gene Therapy
Department of Pediatrics and Medicine
1102 Bates Street, Suite 1140
Houston, TX 77030
Tel: (832) 824-4662
Fax: (832) 825-4668
Malcolm Brenner, MD, PhD
Professor, Department of Pediatrics, Section of Hematology/Oncology
Professor, Department of Molecular and Human Genetics
Baylor College of Medicine
Blood, Marrow and Cell Therapy Center
6565 Fannin Ste 800
Houston, TX 77030
Tel: (713) 441-1450
Overview
The long-term goal of the Baylor College of Medicine / Houston Methodist Hospital SPORE in lymphoma is to build upon our record of developing novel, safe and effective immunotherapies to secure improved clinical outcomes for patients with Non-Hodgkin's Lymphoma (NHL) and Hodgkin's Lymphoma (HL). Investigators in this program are evaluating using 4 different strategies in translational projects each involving an early-phase clinical trial.
Project 1: T Cell Therapy Targeting Multiple Tumor Antigens In Hodgkin Lymphoma
Project Co-Leader(s):
Ann Leen, PhD (basic)
Juan Vera, MD (basic)
George Carrum, MD (clinical)
Premal Lulla, MD (clinical)
In this project the investigators hypothesize that the efficacy of multi-tumor antigen specific T cells for Hodgkin lymphoma and NHL can be further enhanced by pretreatment with a DNA hypomethylating agent to increase expression of tumor antigens. To test this concept, they will conduct a clinical trial combining multiTAA T cells with 5-azacytidine (5-aza), a hypomethylating agent that upregulates tumor-associated antigen (TAA) expression on lymphoma cells. In preclinical studies they will further modify the infused T cells to support Th1 function in the suppressive tumor milieu.
Project 2: CAR-T cell therapy for T cell lymphoma
Project Co-Leader(s):
Malcolm Brenner, MD, PhD (basic)
Max Namonin, PhD (basic)
Rayne Royce, MD (clinical)
LaQuisa Hill, MD (clinical)
The long-term goal of this new project, which is based on a successful DRP project, is to extend the beneficial effects of CAR-T cells to T cell lymphoma where there is an unmet medical need. They plan to test this approach in a clinical trial in pediatric and adult patients with refractory/relapsed T cell lymphoma, initially focusing on patients who would have the option of a curative stem cell transplant should they enter remission, thereby mitigating the risk of normal T cell deficiency. In preclinical studies, they will optimize a CAR directed to a second potential target antigen on T cell malignancies to both extend the range of targetable T cell tumors and overcome the risk of tumor escape.
Project 3: Overcoming Tumor Evasion in EBV+ve Lymphomas
Project Co-Leader(s):
Cliona Rooney, PhD (basic)
Helen Heslop, MD (clinical)
Bilal Omer, MD (clinical)
The investigators' overarching hypothesis is that EBV specific T cells expressing costimulatory CARs will receive sufficiently strong endogenous positive signals to overcome multiple immune evasion strategies employed by lymphomas. They propose this strategy will lead to increased T cell expansion and persistence after infusion, with greater antigen spreading and better tumor responses than produced by unmodified EBV specific T cells. Therefore, in Project 3 they will optimize a costimulatory CAR targeting CD19 expressed on endogenous B cells in preclinical models before proceeding to a clinical trial to test their concept.
Project 4: Immunotherapy of B cell lymphoma with NKT cells
Project Co-Leader(s):
Leonid Metelitsa, MD, PhD (basic)
Carlos Ramos, MD (clinical)
Carl Allen, MD, PhD (clinical)
The long-term goal of this proposal is to develop a safe and effective immunotherapy for CD19+ve NHL using natural and engineered properties of CD1d-restricted Vα24-invariant natural killer T cells (NKTs). Recent and continuing early-stage clinical trials have demonstrated that T cells redirected against the CD19 antigen using a CD19-specific CAR (CD19.CAR) can induce sustained complete responses in adult and pediatric patients with refractory B-cell malignancies. However, this therapy is limited by production failures in some patients, disease recurrence due to loss of the target antigen, and expense. They hypothesize that banked third-party NKTs engineered to express CD19.CAR will have curative potential against NHL by combining the natural antitumor properties of NKTs with synthetic CAR-mediated killing of CD19-expressing lymphoma cells, and that their lack of alloreactivity will allow the induction of benefit without GvHD. Moreover, as a banked product, the therapy will be immediately available for all eligible patients.
Administrative Core
Core Directors:
Helen Heslop, MD
Malcolm Brenner, MD, PhD
The goals of this resource are to provide all projects with centralized administrative and clinical trial support, and to ensure effective communication among all projects and cores. The administrative core will arrange internal group meetings and external advisory board meetings and provide assistance to each project and core leader with budgetary issues. Core A will also manage interactions and collaborations with local and national resources.
Clinical Research and Biostatistics Core
Core Directors:
Helen Heslop, MD
Bambi Grilley, BS, RPh, RAC, CIP, CCRC, CCRP
Hao Liu, PhD
This core will provide services in regulatory affairs, study coordination, data management and quality assurance for clinical investigations. Study monitoring includes initial scientific review, data review, quality assurance and quality control. The core will also arrange internal group meetings of the investigators, attending physicians, statisticians, research nurse, data manager, and nurse managers to ensure that the clinical studies are conducted both safely and efficiently. Dr. Liu will assist in design and analysis of clinical trials and supervise data management.
GMP Cell and Vector Production Core
Core Directors:
Adrian Gee, PhD
The goal of this core is to provide therapeutic vectors and cells produced under current Good Manufacturing Procedure (cGMP) conditions for the proposed clinical trials. The core will manufacture, store and release cGMP grade products and maintain inventory records, as well as review, issue and maintain all Standard Operating Procedures, and document training of staff. This core will also provide samples for preclinical research on IRB-approved protocols.
Biospecimen and Pathology Core
Core Directors:
Andrea Marcogliese, MD
Youli Zu, MD, PhD
This core will oversee the collection and distribution of tissue and blood samples. Drs. Sheehan and Zu will also supply pathology expertise to investigators in the program.
Developmental Research Program
This program provides seed funds to support innovative, high-impact, translational cancer research projects.
Career Enhancement Program
This program provides seed funding to nurture investigators interested in translational cancer research.