Last Updated: 08/26/21
Igor A. Kuzmin, PhD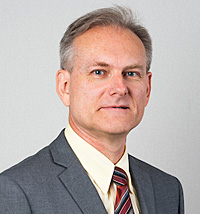 Program Director
Translational Research Program
Division of Cancer Treatment and Diagnosis,
National Cancer Institute
9609 Medical Center Drive, Room 3W112
MSC 9726
Bethesda, MD 20892
Phone (240) 276-5730
Fax (240) 276-7881
Email: kuzmini@mail.nih.gov
Igor A. Kuzmin, PhD is a Program Director at the Translational Research Program within the Division of Cancer Treatment and Diagnosis, National Cancer Institute (NCI). Dr. Kuzmin manages Specialized Programs of Research Excellence (SPOREs) in hematological malignancies, kidney cancer, bladder cancer, and cervical cancer.
Prior to his appointment at the NCI, Dr. Kuzmin served as a senior scientist at SAIC-Frederick, Inc., a subsidiary of Science Applications International Corporation that provides research support to various NCI programs. He contributed to identification of several cancer-related genes on human chromosome 3p, including the von Hippel-Lindau disease tumor suppressor gene, RASSF1A, and FUS1. He authored 35 professional publications.
Dr. Kuzmin received his MS from St. Petersburg State University, and a PhD from the Institute of Cytology, Russian Academy of Sciences. Dr. Kuzmin's training includes postdoctoral fellowship at the NCI intramural program. He is board certified in the United States regulatory affairs by the Regulatory Affairs Professional Society. He holds Regulatory Compliance Certificate from Hood College. Dr. Kuzmin is a member of the American Association for Cancer Research.