Last Updated: 01/18/17
Andrew Hruszkewycz, M.D., Ph.D.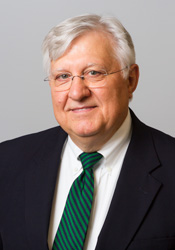 Program Director
Translational Research Program
Division of Cancer Treatment and Diagnosis,
National Cancer Institute
9609 Medical Center Drive, Room 3W118
MSC 9726
Bethesda, MD 20892
Phone (240) 276-5730
Fax (240) 276-7881
Email: hruszkea@mail.nih.gov
Dr. Hruszkewycz serves as a Program Director managing translational research SPORE grant portfolios in prostate and bladder cancers.
Dr. Hruszkewycz received his MD/PhD degrees at the Case Western Reserve University School of Medicine and completed his pathology residency at Temple University and George Washington University Hospitals. He served as a Senior Staff Fellow in the Department of Laboratory Medicine at the NIH Clinical Center. He is a diplomat of the American Board of Pathology. His cancer research included investigations in the area oxidative stress, chemical carcinogenesis, molecular diagnostics, and translational cancer research in urologic cancers. Dr. Hruszkewycz has served as a Scientist Associate at the NCI Frederick Cancer Research and Development Center, Special Expert with the Prostate and Urologic Cancer Research Group of the NCI Division of Cancer Prevention, and he is currently a Program Director with the Translational Research Program of the NCI Division of Cancer Treatment and Diagnosis.